What I (re)Learned For Conventions
Happy Tea Tuesday everyone!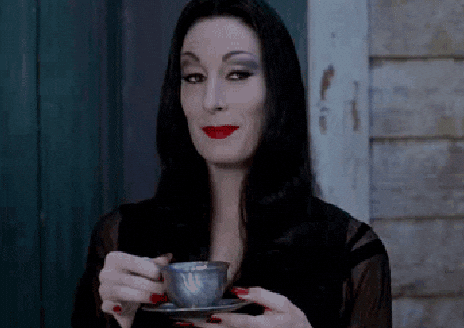 Back at it now that the hubbub from Queen City Anime Convention has come and gone. In going to conventions, I usually have a set of "rules" I like to follow. Being still in the midst of a pandemic and a year out from my usual preparations and mindset, I've had to relearn my old rules and add a few new ones. So here are some of my tips and tricks for going to and surviving conventions post-2020!
1. Get Vaccinated
We are still in a pandemic whether we like it or not. The best thing we can do to keep ourselves and others safe is to get vaccinated. Plus, having a vaccine card got people in a lot faster than the rapid testing at the convention (the line about wrapped around the whole hotel Friday and Saturday!). And it never hurts to keep hand sanitizer with you!
2. Get Masks to Match your Cosplay
A mask ordinance got added shortly before the registration doors even unlocked. So we were all required to wear masks the entire weekend. I pack black disposable masks in my luggage for overnight trips so naturally they were packed already. However, I saw some amazing ways cosplayers incorporated their masks into their cosplays. I saw a few of them with the faces of their characters printed on their masks, some had their insignias printed on the side. Have fun with your masks for as long as we have to wear them.
3. Pack Water and Snacks
It's "Hydrate or Diedrate" in these streets. Always pack a bottle to have on you to refill when you get a chance. And while there are plenty of goodies to purchase from vendors, sometimes having a protein bar on hand can help soothe a growling stomach better than Pocky in between meals. As a bonus, bring a hand or portable fan to keep you cool. You never know how hot it will get.
4. Don't Be Afraid to Make Friends
Reach out online before a con on social media, strike up a conversation and exchange socials with someone you're waiting in line with, or even talk with someone after they take a picture. It never hurts to make a friend or two especially if you're by yourself. But always stay safe when doing so. I made a friend and they found my glasses for me after I lost them. Friends are magical creatures.
5. Bring Glowsticks
If you plan on going to a dance/rave in the evenings, don't be afraid to light up the night. I was lucky enough to be given glowsticks while I was dancing about. And it's so much fun to watch the OG ravers with their masks, light-up shoes, and other toys to turn up and vibe with. And if you want to go all out, plan an outfit to wear as well! I know I just might next year.
If you would like any more tips or have a few yourself, leave a comment!
Remember to Sip Savory and Spill Responsibly! Until next week!